REIMAGINING THE YOGA STUDIO
The Collective Yoga Co-op is a group of teachers who believe that the yoga world needs to change. No investment groups. No equity firms. No corporate backing. This is a yoga studio for the people, by the people. In establishing as a Cooperative, we commit to supporting the community by hosting accessible pop-up yoga classes throughout Chicago, in partnership with local charities. You can also expect a regular weekly schedule of virtual classes from us, so you can flow from your home in Chicago and beyond. Lastly, we believe diversity is important. That is why we are centering LGBTQ+ voices and voices of color in our teachers and in our community.
ELENA KATSULIS
She/Her
Influenced by multiple forms of yoga, Elena teaches with a focus on alignment and intentional sequencing. Her hope is to create a unique practice for her students; through movement, breath, and meditation, a space to be curious.
MANNY GARCIA
He/Him
Manny's teaching style is technical and precise. With experience in a movement therapy clinic, his goal is always for you to understand what's going on in the body before taking shapes deeper. Loves dogs, desserts, and sci-fi.
PACO GARAY
He/Him
With a background in surfing and martial arts, Paco loves to move. He combines Power Vinyasa, Ashtanga, and Yin yoga. You can expect a challenging workout based on anatomical alignment and a relaxing cooldown.
IZZY CARR
She/Her
Izzy's style is calm, grounded, & challenging. As a person with scoliosis, injury prevention, strength, & listening to the body's cues is a core aspect of her approach. Expect to take your time, breathe deeply, & enjoy your body's rhythm.
KAYLA V. WHITE
She/They
Kayla's style is playful and exploratory, pulling from her background as a performer and theatre/dance teacher. You can expect to find ways to build strength and stand taller while breathing fully and listening to the body.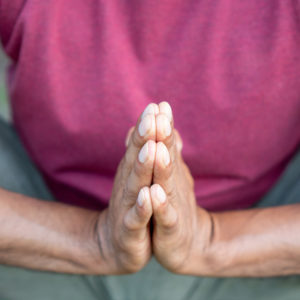 JOIN US?
There's room for more!
As we grow, we'll be looking for more folks to join The Collective Yoga Co-op. Interested in learning more about what a cooperative is all about? Shoot us an email and let's chat. Teachers of color and queer teachers highly encouraged.