REIMAGINING THE YOGA STUDIO
The Collective Yoga Co-op is a group of teachers who believe that the yoga world needs to change. No investment groups. No equity firms. No corporate backing. This is a yoga studio for the people, by the people. In establishing as a Cooperative, we commit to supporting the community by hosting accessible pop-up yoga classes throughout Chicago, in partnership with local charities. You can also expect a regular weekly schedule of virtual and hybrid classes from us, so you can flow from home or join us in-person. Lastly, we believe diversity is important. That is why we are centering LGBTQ+ voices and voices of color in our teachers and in our community.
COMMUNITY YOGA
On a regular basis, you can find no-cost yoga classes in partnership with local organizations to make the practice welcoming and accessible to all. We also periodically run donation classes.
KAYLA V. WHITE
She/They
Kayla's style is playful and exploratory, pulling from her background as a performer and theatre/dance teacher. You can expect to find ways to build strength and stand taller while breathing fully and listening to the body.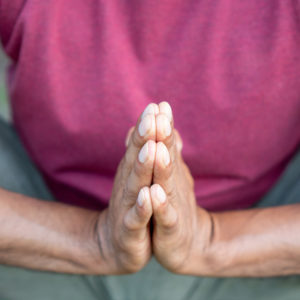 JOIN US?
There's room for more!
As we grow, we'll be looking for more folks to join The Collective Yoga Co-op. Interested in learning more about what a cooperative is all about? Shoot us an email and let's chat. Teachers of color and queer teachers highly encouraged.